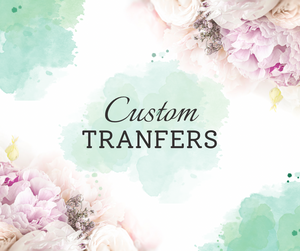 Custom Sublimation Transfers
Do you want to sublimate but don't have a sublimation printer? We've got you covered! Our high quality sublimation prints are just what you need. Just send us the design and sizing and we'll print it for you.   

Available in print sizes from 8.5"x11", 11"x 17", and 13"x19"
**Be sure to email us your design and sizing details at checkout** If you have ordered sublimation blanks from us we will sizing transfers accordingly. 
Need a bulk transfer order? Please email us at info@la2designs.com for pricing.